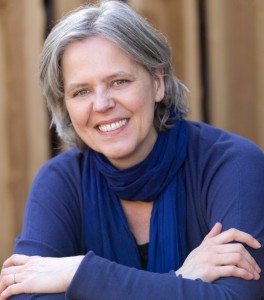 Why did you write 'Adoption Conversations' and 'More Adoption Conversations'?
Because those books did not exist and I needed them to raise our children. When we went to collect our adopted children I was moved by the stories about their past. I wanted to know what would be the best way to share the history of their adoption with them and how I could support them in dealing with the grief about their adoption in the course of their lives.
Why have you now written a book on loss?
When adult adoptees and former foster children get stuck in the course of their lives I believe this is often essentially a result of not yet having mourned their past. There are often feelings of loss stemming from childhood that have not yet been appropriately addressed. It can be liberating and create peace of mind to mourn those losses.
I consciously chose to write a practical guide that can help adults to deal with these issues independently. The vast majority of people are able to cope with a loss on their own and I think this also holds true for many adoptees and foster children. Parents can support their children in this process and when you are an adult so can your friends, relatives or other adult adoptees or former foster children. I expect my new book to be helpful to many readers.
How did you come to know so much about mourning?
Between 2011-2013 I specialised in Loss Studies. I found that 'dealing with loss' is fundamental to all people. During the course I experienced this first hand. At the age of thirty I lost my sister and it wasn't until I was fifty that I learnt to properly mourn this loss. Afterwards I became more balanced; it truly gave me peace of mind in many respects.
Can young adoptees and foster children come to a full mourning process?
Children mourn differently from adults. This has to do, among other things, with the fact that they are not yet fully grown cognitively and emotionally. But that need not hamper them. All people mourn to the extent that they can bear to. Some children are very aware at a young age of what they lack, other children are more focussed on the future and don't give it much thought during childhood. When parents have sufficiently mourned their own losses they are often better able to address their child's grief more freely.
How many children do you have?
Three. All three were born in China.
What do you like best about parenthood?
My children hold up a mirror to me every day. They teach me it is fundamental to be 'whole' myself. Only then can I love unconditionally. Their arrival has enriched my life and contributed to my personal development in indescribable ways.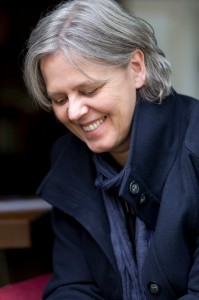 Does being an 'expert' make you a better parent?
I am always very well aware of the traps in parenting but that does not, unfortunately, guarantee a 'good' upbringing…  I, too, am only human and there are many things in my life that I have no control over and that sometimes makes me feel unhappy or frustrated. Just like all people there are times in my life when I have more or less energy. But when I have been unreasonable or have made 'mistakes' I do try to be accountable.  I think that this is what matters. It is how my children learn that everybody makes mistakes and that you can learn from them as a human being.  A while ago a friend of mine said: 'I have learnt so much from my mistakes recently that I am considering making a few more'. It made me laugh out loud. It's liberating to be able to look at your own mistakes in such a way.
What makes you happy?
A hug or laughter from my husband or one of my children. The first day of spring. Going for a walk in the outdoors, having an epiphany, feeling inspiration flow freely. Those things give me both roots and wings!